STOP THE BACKDOOR TACTICS TO RAISE PROPERTY TAXES
It's time for representatives to stop avoiding responsibility for the rising property taxes that are forcing many Kansans to relocate. Local officials proudly say their budgets won't raise mill rates, yet don't mention property taxes will continue to soar due to property valuation increases.
Voters want the property tax honesty gap closed.
of Kansans said local elected officials should be required to vote on the total property tax increase.
Source: SurveyUSA statewide survey; Dec. 2019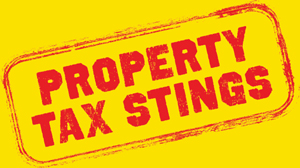 For example, Riley County raised its mill rate 20% between 1997 and 2018, but total property taxes shot up 265% — this is a 245 point difference in the Honesty Gap.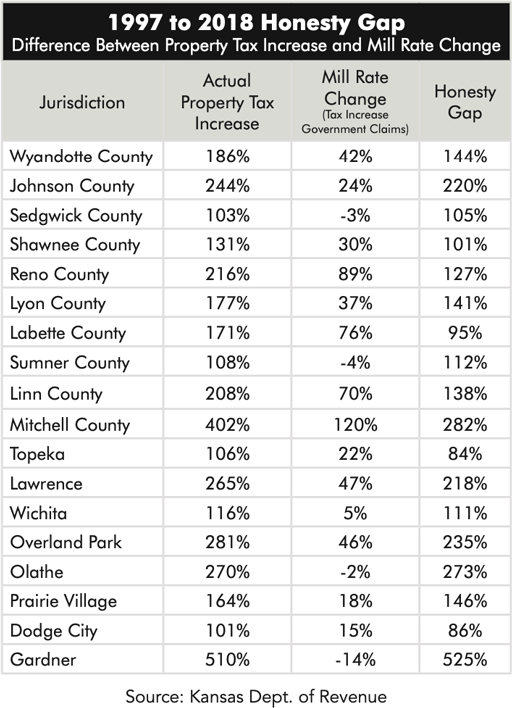 The heavy burden of high property taxes is taking a toll on Kansans. But, there are solutions. Our local governments should address this crisis with a sense of urgency and stop the practice of backdoor tactics that raise property taxes without a vote.
It's time for transparency and accountability. Here are the top five things homeowners need to know about property taxes in Kansas.
THE SOLUTION TO CLOSING THE HONESTY GAP?
Demand that officials—who represent the people—vote on the total increase.